3D Pop-Up Book Toolkit featuring Mister Cake | Toolkit & Story Construction Set V3
Category
3D Pop-Up Book Toolkit featuring Mister Cake | Toolkit & Story Construction Set V3 19845454 Videohive – Free Download After Effects Project
After Effects Version CS5, CS5.5, CS6, CC | 1920×1080 | Requires Plugins No | 1,7GB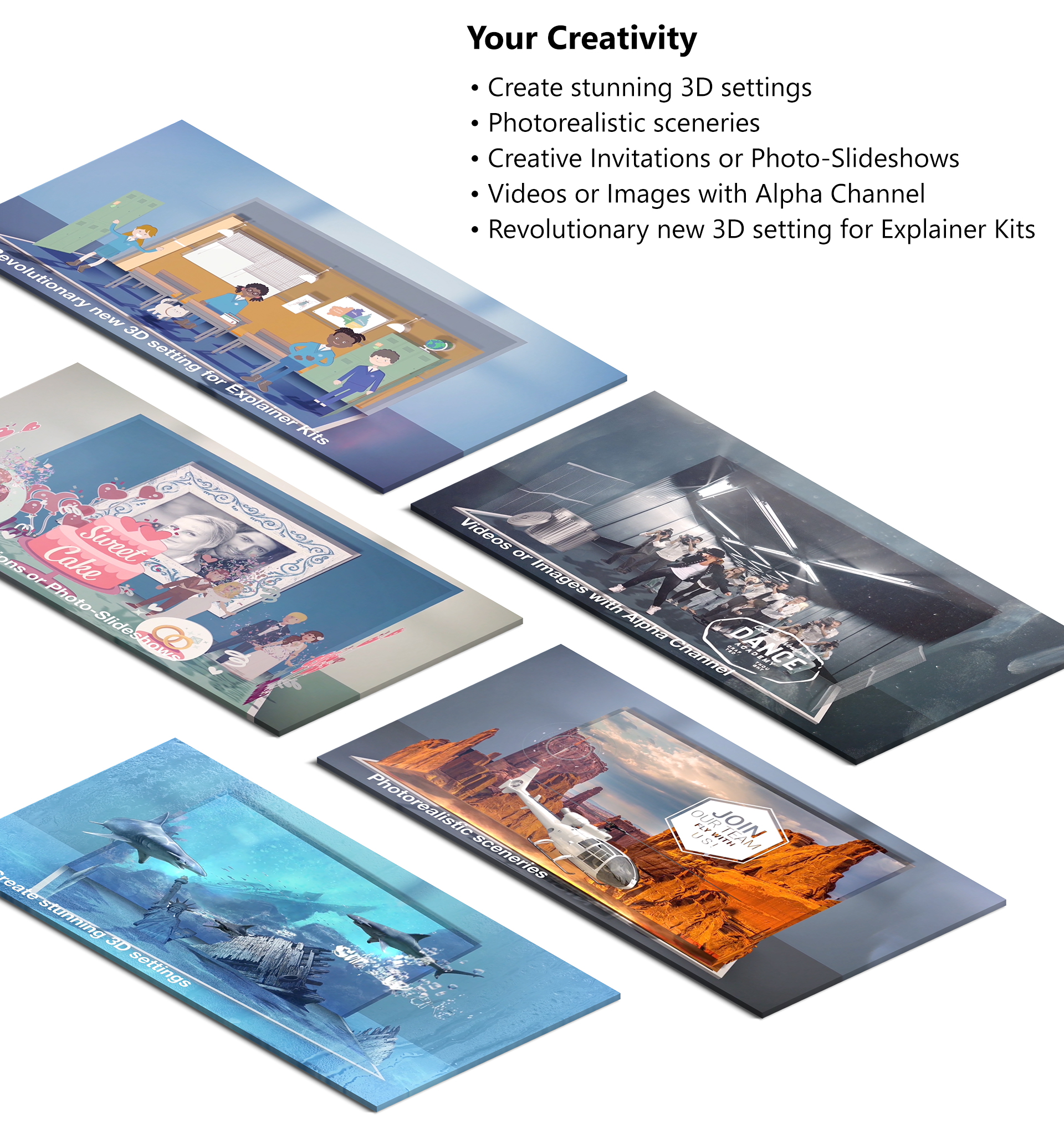 3D POP-UP BOOK TOOLKIT
• With Update V3 the template now comes with 5 Versions/Compositions and a brand new "Character Explainer Set".
• Over 100 male and female animations!
• 34 outfits, various hair styles and new objects!
• Plus 36 Scenes with different locations featuring Mister Cake. You can sure use the 36 scenes for your own characters! Or what about creating an explainer with the 36 given scenes and our brand new "Character Explainer Set" that we now include to the V3 Update!
• Plus 10 Empty Pop-up Book scenes that you can fill with your own content.
• Easily turn your logo into a neon sign. This feature is also included into the project.
• Detailed Video Tutorials
• The template is super easy to use!
• And remember, you don't need any plug-ins!

Images :
Free download here:  
Images 1
,
Images 2
,
Images 3
Audio :
Download 
Free Music Here
YOUR CREATIVITY
• Create stunning 3D settings
• Photorealistic sceneries
• Creative Invitations or Photo-Slideshows
• Videos or Images with Alpha Channel
• Revolutionary new 3D setting for Explainer Kits
V3 WITH THE BRAND NEW CHARACTER EXPLAINER SET
Get a whole new Character Explainer Set in the V3 Update!
With over 100 male and female animations!
34 outfits, various hair styles, countless accessories and objects!
MISTER CAKE CONSTRUCTION SET
The 3D Pop-Up Book Toolkit comes bundled with the Mister Cake Story Construction Set, a collection of over 35 elaborately designed and pre-animated character animations and interactions, containing over 45.000 hand drawn images.
SOUND FX
Each scene comes with its own audio design with more than hundreds of pre-recorded sound effects and generic character voiceovers in a fictional language that you can use freely within your story.
Buy it Here